"At Patton, Building Information Modeling is the foundation for design build construction innovation"
Virtual Design and Construct – Building Information Modeling (BIM)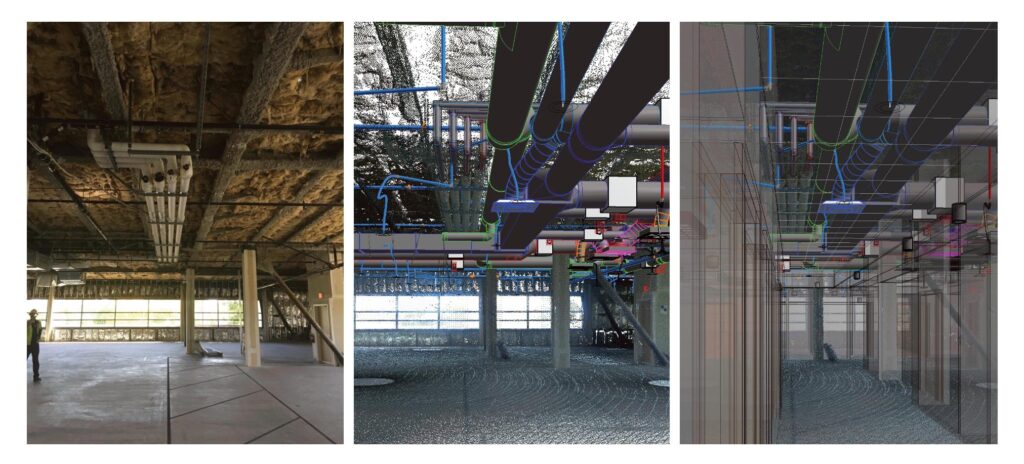 Patton manages every aspect of the mechanical design and fabrication process in house. This shortens fabrication and field production schedules, reduces onsite labor costs, and makes projects as safe as possible for installers. Patton began implementing BIM in 2009 to ensure that every aspect of the project is constructible, clash free and efficient to fabricate and install.
Patton prefers to serve as BIM Coordination Leader on BIM projects. The ideal approach to clash avoidance utilizes the assembly line approach. This breaks up individual systems into major components, incorporating them into the model in succession. This technique allows the most efficient systems to fit into the smallest amount of space, leaving room for future expansion and development.
Patton's BIM team adds value to projects in the following areas:
Clash avoidance to eliminate redraw.
Engineering data and dimensions will be stored in the model.
Constructability will be designed into the model.
Conflict will be resolved with a collaborative attitude.
Schedule will be based on the BIM process to ensure project milestones are met.
Integration of Revit with fabrication accelerates the delivery of materials and reduces waste.
Streamlined use of GPS locating tools to reduce layout labor waste.
Optimized use of interstitial space to facilitate future remodels.
System operation and maintenance information readily available for maintenance staff.
The BIM team uses the latest Autodesk Revit software for design and layout. Duct fabrication is accomplished through a Revit integration with CAM Duct that nests parts in a Vicon plasma table.
Patton's current program for design build product delivery utilizes BIM for the following:
Take-off tool for estimating
Purchasing of materials
Clash detection
Scheduling and task planning
Point layout for hangers and supports
Duct and piping fabrication
INTEGRATED PROJECT DELIVERY
Over the past 25 years, Patton has completed many design/build projects in Central and Northern California as part of an integrated project delivery (IPD) team